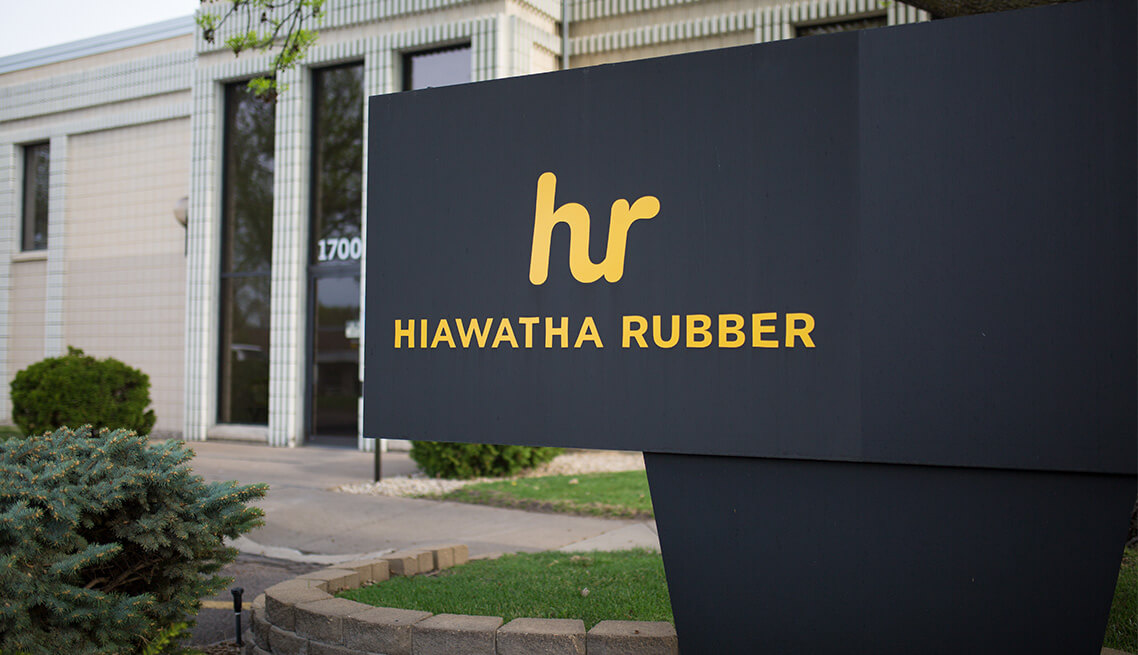 About Hiawatha Rubber
We are one of the country's most significant suppliers of extremely critical, difficult and precise rubber assemblies and molded components.
Hiawatha Rubber serves customers in the medical, business machine, photo processing, instrumentation, pump manufacturing, as well as other industries that demand exceptional reliability and performance. These customers define Hiawatha's talents.
In 1955 our company began as a job shop serving the computer and aerospace community in Minneapolis, Minnesota. From the outset our focus has been compounding appropriate elastomers and manufacturing difficult designs.
Our "Way of Life" is to work side by side with customers on prototypes, then engineering model releases through production phases. Hiawatha strives for the optimum sharing of our experience and knowledge with those of our customers, so together we may determine (by actual functional tests) the most efficient designs and processes. Commensurately we assist in schedule planning, budgeting and tooling to eliminate start up problems.
A significant aspect of Hiawatha Rubber is our total capability and flexibility. From our full time on-site chemist to our manufacturing facilities, Hiawatha's strengths are state-of-the-art. These include tool design and production processes, compounding and mixing, injection, transfer and compression molding presses, cryogenic deflashing, CNC grinders, assembly equipment, along with well-equipped laboratory and inspection departments.
Perhaps our most vital ingredient is our highly qualified employees. We place few organizational restrictions on activities. We foster pro-active communication, and team building within all plant areas in order to achieve our goals along with our customer's goals.
We look forward to the opportunity to be involved in your next project!